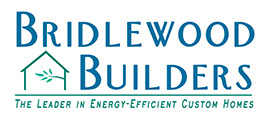 SIPS Custom Home Builder - Harrisburg, PA
The Leader in High-Performance, Green Custom Homes
Bridlewood Builders
... the SMARTER way to build!

​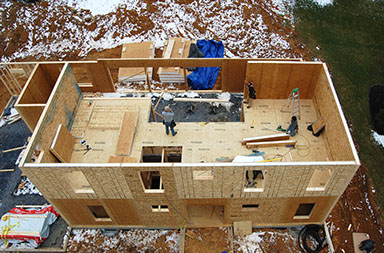 STRUCTURAL INSULATED PANELS (SIPS)
Structural Insulated Panels have been used in construction for about the last 50 years. Originally they were used as non-structural cladding for Timber Frame homes. As the technology of building materials has advanced, so too have SIPS panels. The panels are now structural in themselves, when properly engineered and designed. They are used as the exterior wall and roof structure for residential homes and some commercial projects.
While SIPS homes can be any size, shape, or style, it is not uncommon to see SIPS homes that have many of the characteristics of log homes. Many of our clients actually started out wanting a log or timber frame home, but switched to SIPS construction after learning more about them.
We frequently use a post and beam structure in conjunction with SIPS panels that is often referred to as a Timber Frame Hybrid home, and are a great alternative to traditional Timber Frame homes. We are able to provide a Timber Frame look, without the Timber Frame cost.
Bridlewood Builders is a division of Leaders in Excellence, Inc., based in Harrisburg, PA.
© Copyright 2019 Bridlewood Builders. All Rights Reserved