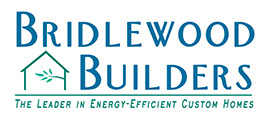 SIPS Custom Home Builder - Harrisburg, PA
The Leader in High-Performance, Green Custom Homes
Bridlewood Builders
... the SMARTER way to build!

GREEN HOME BUILDER
Bridlewood Builders is a Certified Green Professional by the National Assoc. of Home Builders (NAHB).
Bridlewood Builders has been using green building techniques and green building products since building their first home more than 25 years ago.
What exactly is green building? In its simplest form green building encompasses products, building techniques and comprehensive project management that emphasize:
- energy efficiency
- healthy and comfortable homes with good indoor air quality
- use of recycled and sustainable environmental-friendly resources
- reduced waste during construction and through the life of the home
- durability - building a home that will last for many years
Bridlewood Builders works with each client during both the design and build phases to incorporate 'green' approaches based on the client's unique needs, preferences and budget.
Our years of experience enable us to help our clients consider options they may not have been aware of, and make educated choices for their home. Working closely together throughout the entire project ensures value in terms of energy efficiency and a healthy, comfortable home for the current owner as well as increased resale value for the future.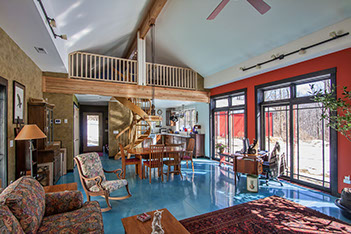 Bridlewood Builders is a division of Leaders in Excellence, Inc., based in Harrisburg, PA.
© Copyright 2019 Bridlewood Builders. All Rights Reserved