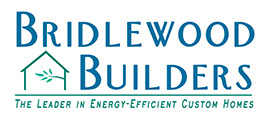 SIPS Custom Home Builder - Harrisburg, PA
The Leader in High-Performance, Green Custom Homes
Bridlewood Builders
... the SMARTER way to build!

CEDAR HOME GALLERY
Welcome to our homes! Bridlewood Builders is pleased to share with you some of the amazing homes we have had the honor and pleasure to build.
​​


Bath, PACedar Home ​ Slide Show
​​


Cedar Homes byInt'l Homes of Cedar ​Video Slide Show​ Slide Show
​​


How to Build a Cedar Home ​Video Slide Show
Bridlewood Builders is a division of Leaders in Excellence, Inc., based in Harrisburg, PA.
© Copyright 2019 Bridlewood Builders. All Rights Reserved